the best alpine Wellness Hotels
A group we are proud to be part of
We are proud to be a member of the Best Alpine Wellness Hotels. This association brings together 17 spa hotels in prime alpine locations, all family-run with a commitment to outstanding service and quality. Even today, 30 years after joining, we enjoy the chance to exchange thoughts and ideas with the other hotels in the group. After all, in the hotel business, standing still means moving backwards. Looking up to other leading companies in our field is a great motivation for us. We firmly believe that together we can revolutionise the spa hotel industry and create the workplace of the future. Collaborating so closely for so many years has created a special bond that is reflected in our shared philosophy and values. At the same time, each member of the Best Alpine Wellness Hotels has its own unique concept.
Astoria Resort (Seefeld)
Alpenresort Schwarz (Mieming)
Stock Resort (Finkenberg)
Alpenrose & Cocoon (Maurach am Achensee)
Genussdorf Gmachl (Bergheim)
Hotel Post (Lermoos)
Krallerhof (Leogang)
Naturhotel Waldklause (Längenfeld)
Alpenpalace Luxury Hideaway (St. Johann im Ahrntal)
Hotel Nesslerhof (Großarl)
Übergossene Alm Resort (Dienten am Hochkönig)
Theresa (Zell am Ziller)
Hotel Hochschober (Turrach)
Das Ronacher (Bad Kleinkirchheim)
Der Alpbacherhof (Alpbach)
Wellnesshotel Warther Hof (Warth am Arlberg)
& us, Der Engel (Grän)
The Best Alpine Wellness Hotels are a group of family-run spa hotels in outstanding locations throughout the Alps. Each has an integrated spa concept with a focus on quality and sustainability, maximum guest and staff satisfaction and a forward-looking approach when it comes to innovation.
When we decided to join the Best Alpine Wellness Hotels (known at the time as the Tyrolean Spa Hotels) we did so for several reasons. We wanted to make our hotel even better. We wanted to learn from other leading hotels. We wanted to bring the best ideas and innovations around to the Tannheimer Tal valley. When we became a member in 1992 our hotel had an indoor pool, a whirlpool, a cold-water plunge pool, a Finnish sauna and a steam room. Today, 30 years later, we have ourselves become a leading business in the hotel scene with a huge spa area covering 8,000 square metres. The Best Alpine Wellness Hotels have without a doubt played an important role in this journey.
When Der Engel was accepted as a member of the Best Alpine Wellness Hotels, the founding members and leading businesses were already much further along in their development as spa hotels than Der Engel was at that time. Josef Knabl, founder, managing director and later advisor of the group, gave us a lot of support with his know-how, ideas, visions and development concepts. Back then the other hotels in the association were surprised that we had such a good occupancy rate despite our relatively basic spa facilities. We always had the support of all members, but there were certain periods when we needed to catch up in various areas. Our passion for the hotel and spa industry – and our motivation to offer guests even more quality – has always driven us. What we lacked in "hardware" in some places, we tried to make up with "software", i.e. our friendly service and wonderful staff. I guess that is the secret to what we have achieved over the last 30 years.
Do you think your hotel has what it takes to be a member of the Best Alpine Wellnes Hotels? The same values, philosophy and visions as Der Engel? Then get in touch. We will be happy to support you on your journey to becoming a fully fledged member of this exclusive circle. Send your application to:info@bestwellnesshotels.at.
The Best Wellness Friends Club is a member club that offers you the opportunity to collect cash back for your stays in the Best Alpine Wellness Hotels. You will receive 1% of your gross stay price credited to your membership card. You can then use your collected cash back at all Best Alpine Wellness Hotels, in the Best Wellness Shop and in the Voucher World. This membership is free of charge for you. What you need is a membership card, which you can get at our reception and a registration, which you can do via the link below. You want your loyalty to pay off?
Balance Alpine 1000+ products
Our Balance Alpine 1000+ products use 100% organic herbs planted and harvested at 1,000 metres above sea level. Made-to-measure treatments based on the principles of Traditional European Medicine and using Balance Alpine 1000+ will leave you feeling relaxed, rejuvenated and ready for anything. By purchasing a Balance Alpine 1000+ product you will be supporting our charity project "my Alpine Heart". One euro of each sale goes to this good cause.
join our spa club
Membership benefits
Here is what you need to know:
You pay €4000
In return you receive €80 spa discount
and 5% discount on every stay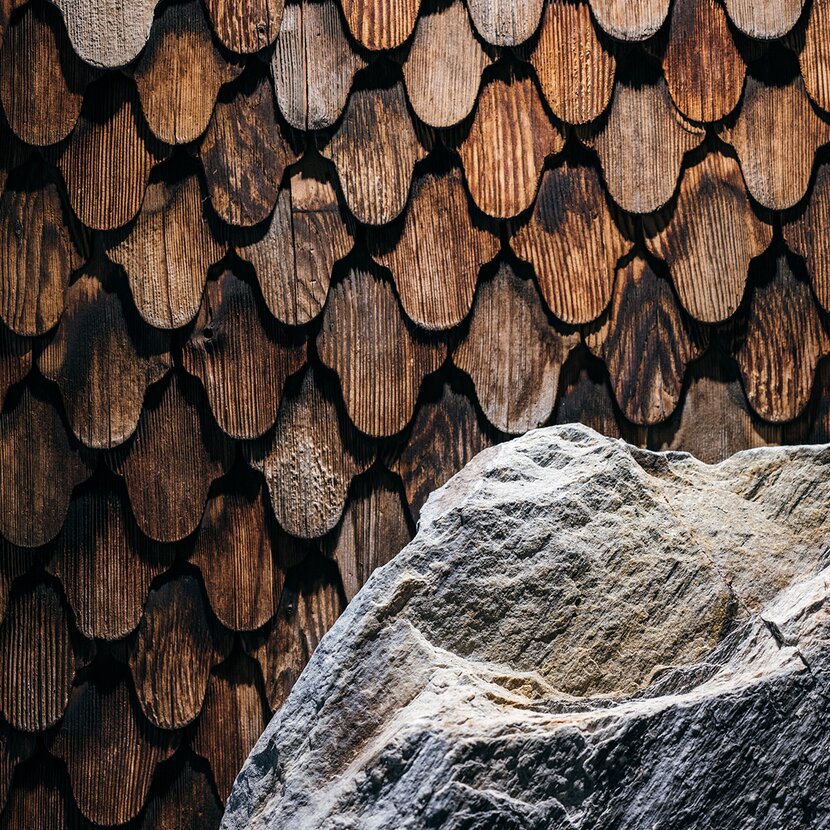 You purchase a spa membership (a kind of share) for €4000. Your membership lasts for 5 years.
This gives you a guaranteed spa discount of €80 per year on services at our hotel.
You also get a 5% discount on all stays at Der Engel and all other Best Alpine Wellness Hotels (overnight stay & offers). This discount applies to the membership owner, their children and close relatives (e.g. brothers, sisters, parents). Friends of the membership owner can also get a one-off 5% discount on a stay at Der Engel. When it comes to all other Best Alpine Wellness Hotels, the 5% discount only applies to people staying in the same room as the membership holder (maximum of one room).
We also put on an annual Spa Club Week for members with lots of great events and activities.
The new
Club for Friends
Your loyalty is priceless and since 01 February 2023 even more precious. After registering in the Friends Club, you will receive cash back for every stay in the Best Alpine Wellness Hotels. Membership is free of charge!